Happy December! This year has seriously flown by. Also, I'm 8 weeks away from baby girl's due date today! 8 weeks! 2 months! So crazy. Logan had a long weekend this past weekend so I had him take some baby bump pictures for me.
Um, so, here are a handful. :)
This picture cracks me up because it accidentally turned out totally 80's family portrait style
Anyway, things are going really well. This little girl has gotten significantly stronger and it's fun to feel her squirming around in there. Also, my tummy changes shape in the weirdest ways now when she's trying to get comfortable. At night Logan usually sings to her or reads her a story, which she seems to love because she moves closer to his voice. It's adorable.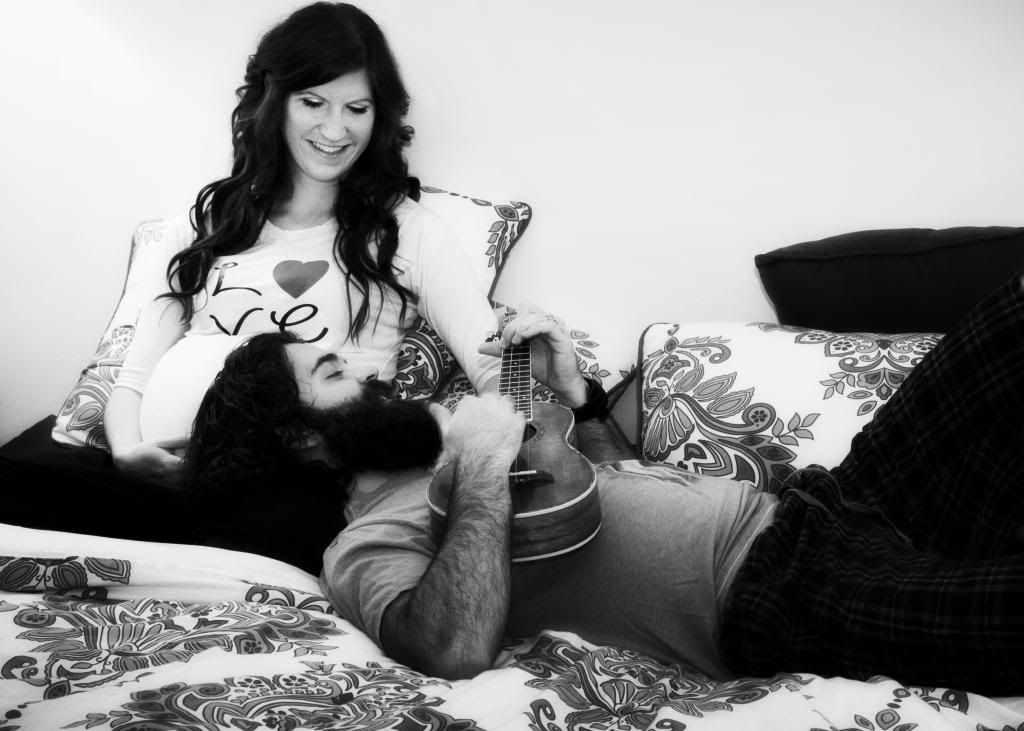 I think we have almost everything ready for her to get here. At least I hope so!
Plus, sometimes Logan comes home with extra surprises. Yesterday he went shopping and came home with a soft pink sea horse light up stuffed animal that sings. When I was just about to question him, he gave me puppy dog eyes and said in his sweetest voice "baby needed this!" Ha ha.
In other news...well, there's not much. :) It's all pretty much revolving around baby these days. We did get our Christmas tree today, so that's fun. It hasn't snowed yet so I'm excited about that, and...and....that's it. Ha ha. Happy holiday season everyone!